Cycling Campus
Cycling Campus is the Cyclope's second bow arrow. Bike rides on the paths of the south of Paris area to discover every nook and cranny. In addition to creating links and moments, our desire is to replace biking in a global vision of the ecological transition.
Connecting people
Dwelling in a territory and going out to meet it. Meet those around us and connect students from the different campuses of the University of Paris-Saclay (and beyond). By creating a meeting place for people from different backgrounds, the idea is also to encourage intercultural/intergenerational/interdisciplinary exchange...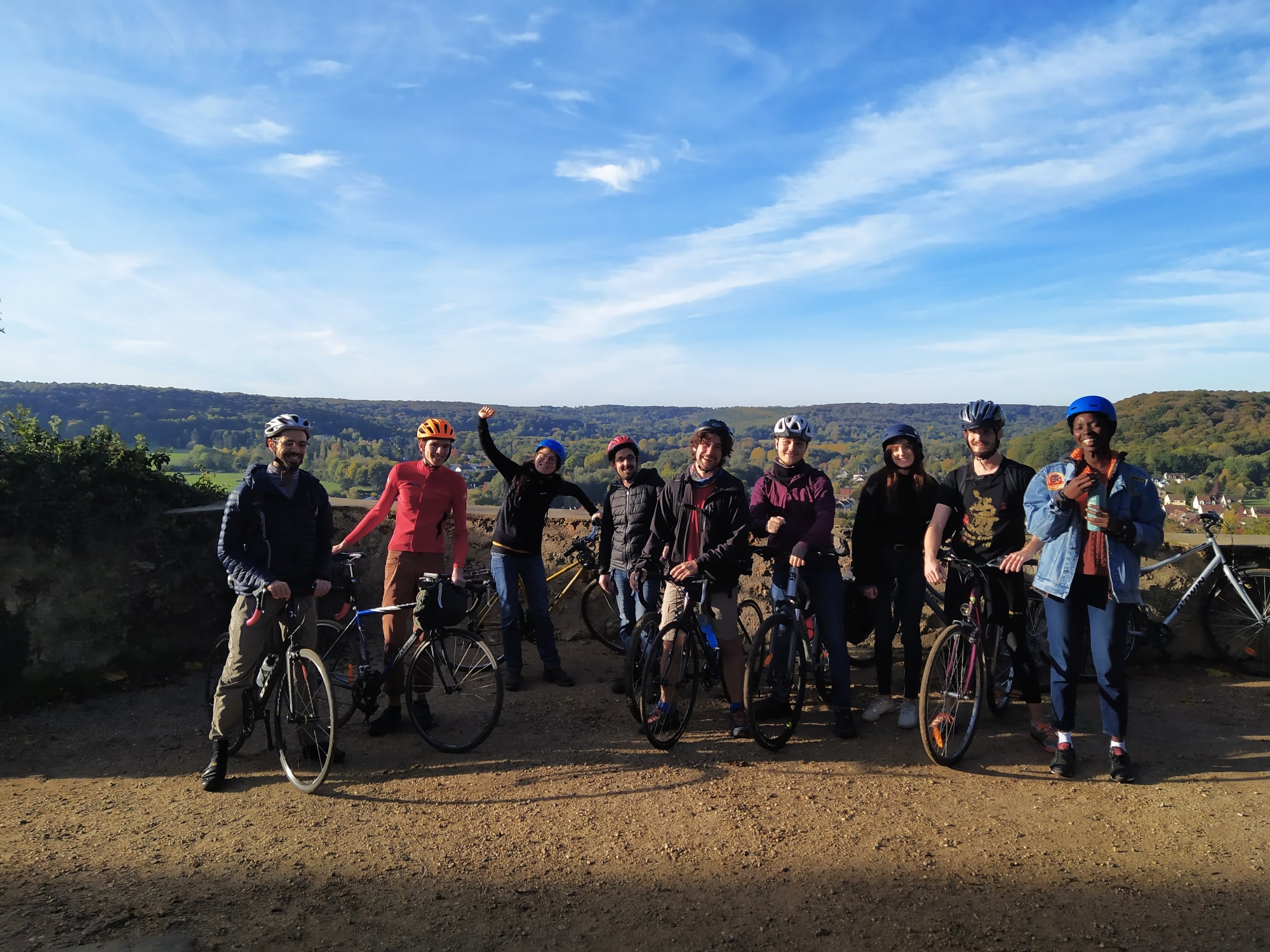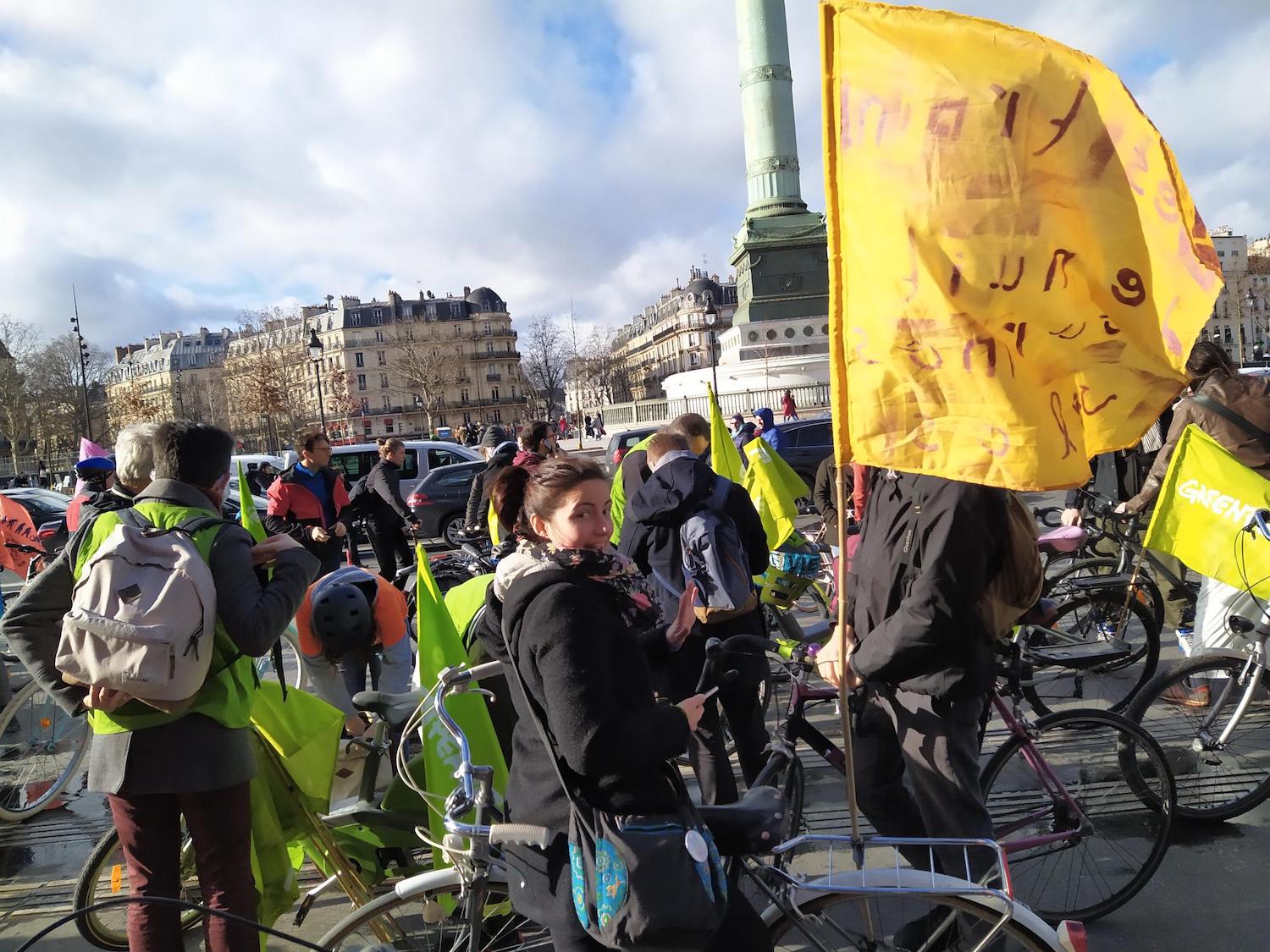 Château de la Madelaine (left) and 'Vélorution de février', Place de la Bastille (right)
Promote sport activity, low-carbon mobility and local ecotourism
LES, three dimensions:
Local. Through outings based on ecotourism activities to discover the environment and local heritage (e.g. Yveline castles), and in conjunction with partners active in the area (e.g. AMAPs - associations supporting small farming -, eco-places).
Ecological. Through discovery walks of the natural environment (green frames and natural spaces), visits aimed at protecting and/or discovering the environment and involving in actions to promote alternative mobility (e.g. biking, debates).
Solidarity. Through the free provision of sports equipment (bicycles and helmets) to participants or self-repair workshops.
---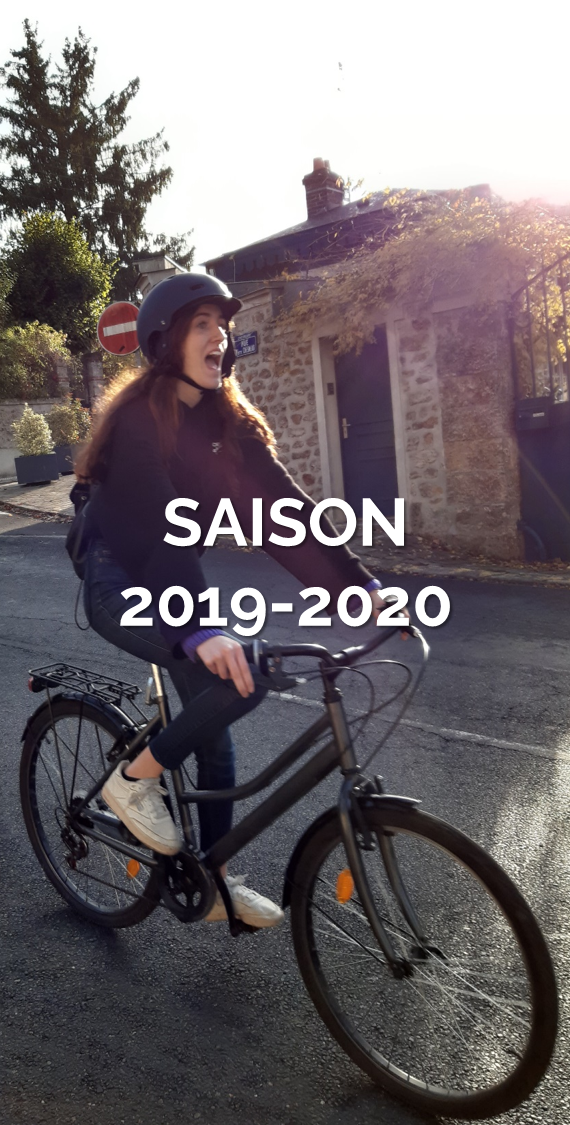 The 2019-2020 Cycling Campus season is now over.
This first season was short but intense. About 50 people of several nationalities took part in 5 rides between October 2019 and March 2020:
- Visite de la Budinerie et de la Ferme Lafouasse;
- Balade au fil des flots;
- A l'assaut des châteaux yvelinois;
- Cyclo'Campus fait la Vélorution !
- Détour naturaliste sur la route de Sceaux.
A conference-debate: Apér'Initiatives pour la Transition : Yes my actions matter!
Our two flagship activities (Nuit des Cyclopes and Week-end à Fontainebleau) have unfortunately had to be cancelled due to the Covid-19 crisis.
See you in October 2020 for new adventures in the south of Paris!